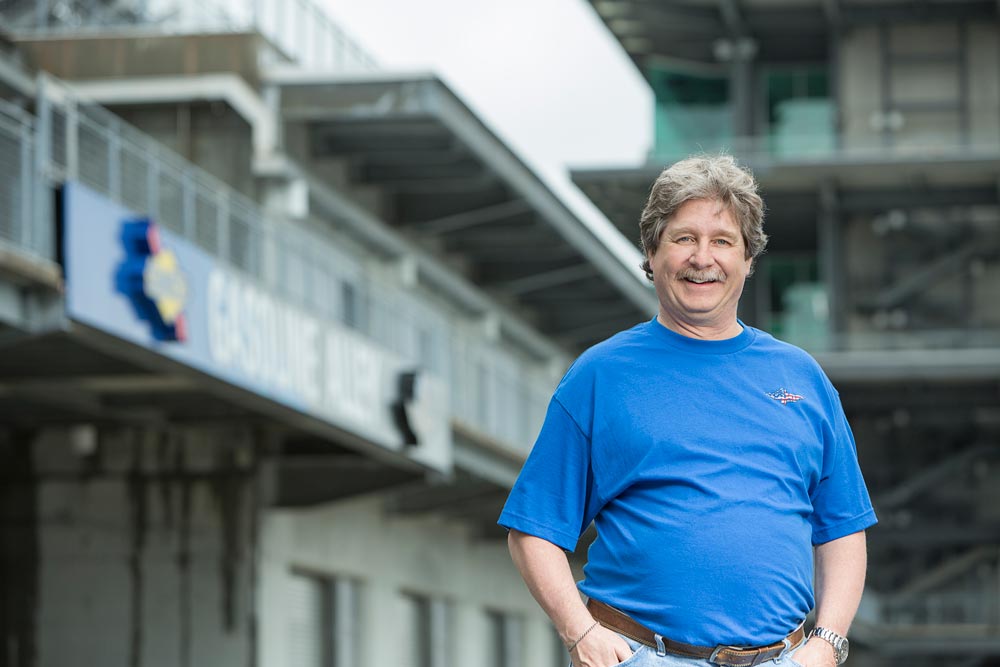 Eric Passmore knows what it means to be Driven2SaveLives. He has seen the firsthand benefit of organ donation. The difference for Eric is that it was his own life that was saved.
As a young boy, Eric was diagnosed with what was known at the time as non-A, non-B hepatitis. Despite having been very sick, Eric got better and went on with his life. But as he approached age 40, Eric grew abnormally tired. After countless doctors and "thousands of tests," he got a new diagnosis of hepatitis C.
"I was told my liver was shot," Eric said. "I was told there was no cure and I should start planning my funeral."
Eric recalls feeling sorry for himself and he did plan his funeral. There were more doctors. There was talk of clinical tests. And then one of Eric's doctors uttered the words of hope that would forever change his life: Liver transplant.
He waited 15 months for a liver, with his quality of life rapidly deteriorating each passing day. Eric got a much needed liver transplant on June 8, 2000.
"I was told my liver was no longer working, that's how sick I was," Eric said. "My transplant took place on a Thursday and I was told I wouldn't have lived until the weekend."
Just as Stefan wants to honor his brother Justin Wilson and his selfless gift of life with Driven2SaveLives, Eric continues to honor his donor.
"My hero is a 14-year-old girl named Beth," Eric said. "Without her saying 'yes' to organ donation and telling her parents about her decision, I wouldn't be here today. Everything I do now is because of Beth."
Today, Eric is healthy and an active volunteer with Indiana Donor Network. A lifelong racing fan, Eric is excited to share his story inside the #21 Driven2SaveLives garage throughout the month of May at the Indianapolis Motor Speedway.
"I'm just incredibly grateful," Eric said. "I don't take anything for granted – not a single day."